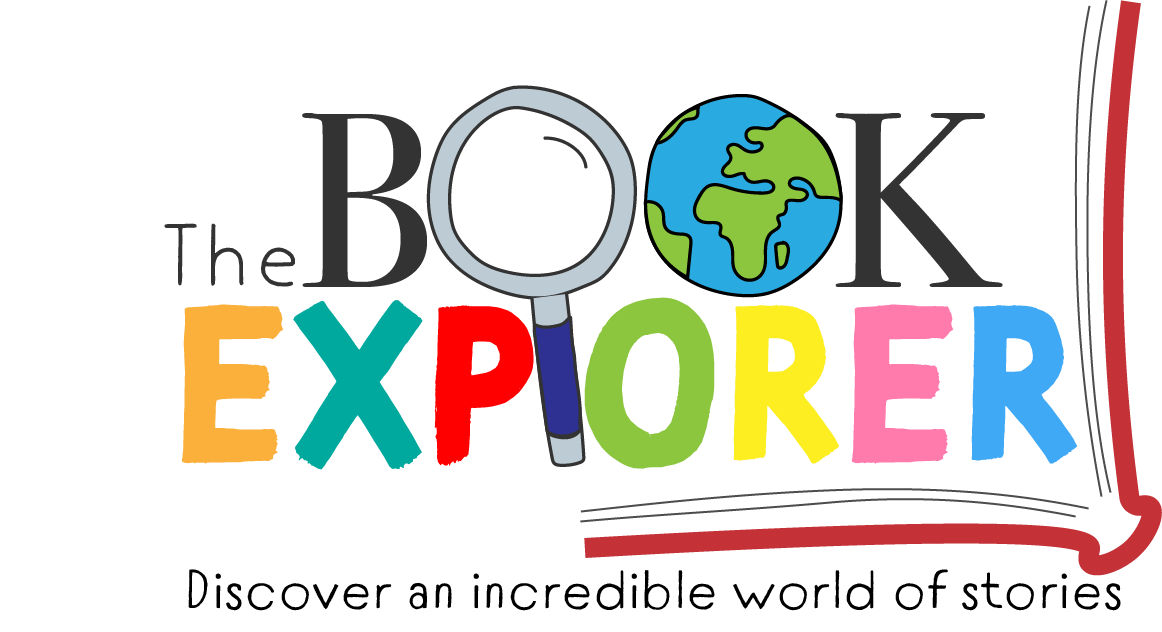 Welcome! We are so glad that you're thinking of joining our 21st century children's library. 
The Book Explorer is a monthly subscription box of undiscovered children's books with specially developed activities, aimed at children aged 3 - 6. 
We are not a publisher, but aim to bridge the gap between writers and illustrators and the children and families who would like to read their work. 
We are currently looking for fantastic books to fill our subscription boxes. We are all about:
- widening horizons and introducing new places, people and ideas
-  promoting a love of reading for pleasure 
- inspiring creativity in children
With that in mind, there are a few things that we are on the lookout for:  
- Suitable for children aged 3 - 6 
- A completed book, printed and illustrated (if applicable) to a high standard 
- We generally prefer books with a narrative storyline 
- We don't often use educational books or books which are very "message" based - our focus on creativity means that storytelling is key
- Our subscription boxes are sent to all our customers at once. Books which are very specifically aimed at a certain readership or group might not be suitable for us, if we can't be sure that they will work for all families.

- Themes we particularly love are: travel and exploration, animals and the natural world, local folklore and place-specific tales, character driven storytelling, and a small sprinkling of magic, adventure, and imagination

Self- and independently published writers and illustrators are really welcome - in fact, that's what we're all about! As well as traditional picture books (which we do love), we would love to find exciting new ideas, stories from around the world, non-fiction, digital or interactive books, and anything else which will help inspire children aged 3 - 6 to love reading. 
We are currently  looking for books for our first two stages: 
We are launching our first box in September, and are searching for the perfect books to help us make a great impression! 
Numb​​​​​​​ers for the pilot will be small, but we will hope to continue to use the books involved in the main launch too.  
Once we have found the right books, we will initially need a small stock. The Book Explorer will buy this stock directly from the writer/illustrator, before developing our unique activities and learning ideas inspired by each book. 
Each month, we will be adding three more books to our circulating library - each book will have its own custom activities designed by us once it joins the Book Explorer collection. 
The Book Explorer will buy the stock required directly from the writer/illustrator. 
If you'd like to start a conversation about including your book in The Book Explorer's collection, all you'll need to do is: 
- Send an email to hello@thebookexplorer.co.uk 
- Tell us a little bit about yourself and your book 
- Include a couple of images of your book to give us an idea of the style and content
- Let us know your RRP and wholesale prices
That's all - we'll be in touch soon! 
- Will I still be able to sell my book elsewhere? 
Of course! We are just another avenue for you to get your book out to its audience. You remain in full control! 
- Do you charge a fee if you use my book? 
No - in fact, if we'd like to use your book, we will buy the stock we need from you. 
- Will you publish or print my book? 
We are not a publisher, and currently only work with books which are already completed and printed to a high standard. Self published books are really welcome, but you will need to have got to that stage yourself. However, if you are nearly there and would like to work with us in the future, please do get in touch! 
- I've written a book for middle grade children. Will you accept it? 
At the moment, we are focusing on the 3-6 yr age group only. 
- How should my book be printed? 
One of our aims is to show that books don't have to have been published by a major publisher to be great. The look and feel of a book is an important part of this, so all of our books would need to be of a similar print and design quality to the books our readers already know and love. 
- How do you choose which books to use? 
We read everything carefully, and only select books which we think are right for our audience in terms
of content, tone, quality and finish. However, we love variety and have no bias regarding previous experience or sales - we just want great books! 
- What are the aims of The Book Explorer? 
1. To inspire a love of reading for pleasure in children 
2. To widen horizons by introducing a range of books not found in every bookshop 
3. To help great self- and independently published books to reach their audience 
We are really looking forward to reading about your book! 
hello@thebookexplorer.co.uk